Video Gallery
Change the user experience by making it unforgettable and engaging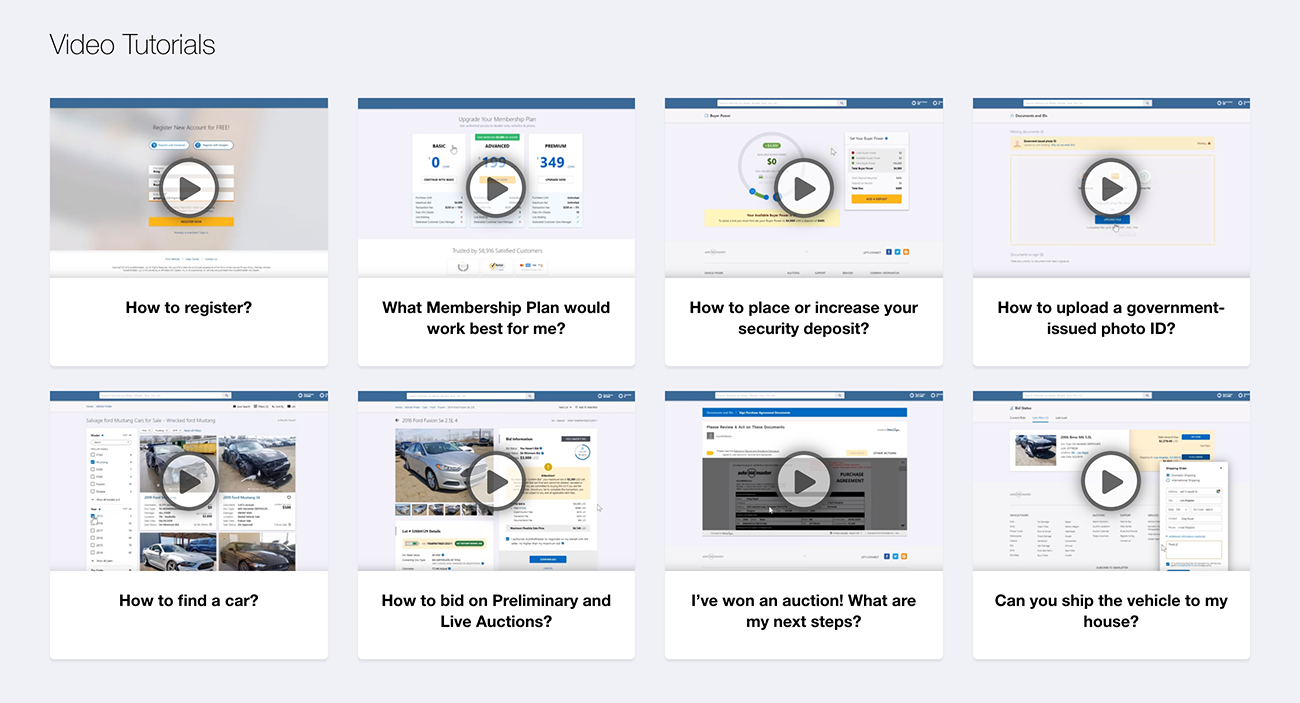 Being an efficient tool, Video Gallery lets you interact with users. You can demonstrate your goods or advantages of your services. This Freshdesk and Freshservice extension displays videos embedded at the support portal and does the best of this process. 
Video Gallery is designed in such a way that your portal looks neat and clear on any device. No matter how big or small the screen is, the extension will adjust to it automatically while your users can enjoy a picturesque and eye-catching video gallery on any gadget they have at hand.  
It doesn't matter what type of website you have – a business or an entertainment one. Videos will improve the user experience and enhance the rating of your support portal in search engines.
Key features
coding is not needed

installation free of charge

Retina-ready and responsive

multilingual opportunities

additional Freshdesk customization service
Estate and Forest plans, Garden (only with the portal customization add-on from Freshdesk)
applicable for all Freshdesk themes, but if you don't use our template, extra costs are involved
this extension doesn't work with the new version of Freshservice (accounts created after November 2020 or migrated to this version)
Frequently Asked Questions
Where can I upload videos?
You can do it on Vimeo, YouTube, and Wistia.
What is the price?
The price of this extension is calculated separately, depending on your project.
Does it support Freshdesk and Freshservice functions?
Yes. It's compatible with Freshdesk and Freshservice functionality.
Is coding necessary?
Unfortunately, Freshdesk doesn't allow making changes without code. However, if you don't want to do it yourself, you can
contact us
.
Is Video Gallery compatible with other Freshdesk and Freshservice themes?
Video Gallery is compatible with all themes. Nevertheless, if you don't use one of our
Freshdesk or Freshservice themes
, you will need to pay extra as it takes time to analyze your code and install the extension. For instance, we may need to change or transfer some blocks in the code. Our theme layouts already take into consideration all the extension features and simplify the process on the whole.
What should I do after purchasing?
As soon as you make the payment, our developers contact you to get temporary access to your support portal. These data include login, password, and URL.